Unique, "EB on Breast"
1787 Brasher Doubloon from
The Gold Rush Collection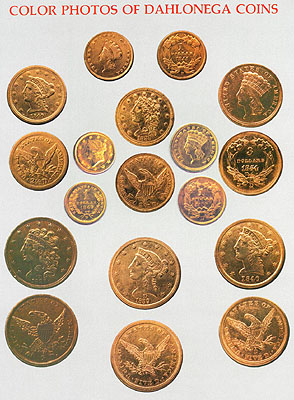 This is a color photograph of a nine piece type set of Dahlonega gold coins. Source: Birdsall, Clair M. The United States Branch Mint at Dahlonega, Georgia : Its History and Coinage . Easley, SC: Southern Historical Press, 1984, page 64.