Unique, "EB on Breast"
1787 Brasher Doubloon from
The Gold Rush Collection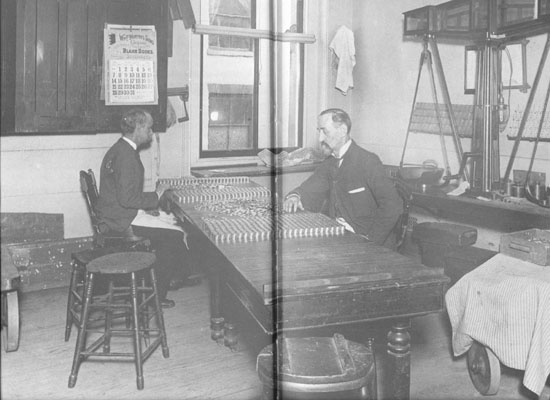 This is a photograph showing men counting double eagles at the Philadelphia Mint in 1894. Source: Bowers, Q. David. United States Gold Coins, An Illustrated History . Los Angeles, CA: Bowers and Ruddy Galleries, Inc., 1982, page xii.