Unique, "EB on Breast"
1787 Brasher Doubloon from
The Gold Rush Collection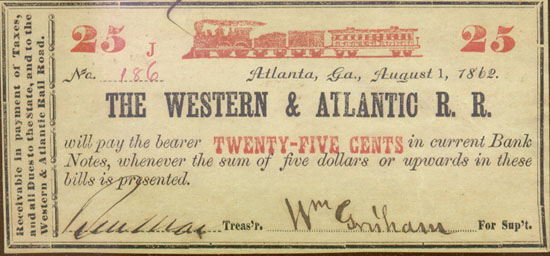 This is a color image of a Western & Atlantic Railroad change bill, of the 25 cent denomination. Note the signature of Wm Grisham for the superintendent of the railroad. Grisham served from August 1844-October 1849 as the clerk of the Dahlonega Mint.
Source: The Carl Lester Collection.