Unique, "EB on Breast"
1787 Brasher Doubloon from
The Gold Rush Collection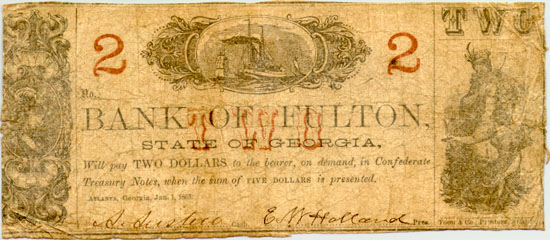 This is a color image of a Bank of Fulton $2 bill, dated January 1, 1863. Note the signature of E.W. Holland, president of the Bank of Fulton in Atlanta, Georgia, who is known to have made a significant deposit of gold (over 828 ounces) at the Dahlonega Mint on July 1, 1850. Source: The Carl Lester Collection.