Unique, "EB on Breast"
1787 Brasher Doubloon from
The Gold Rush Collection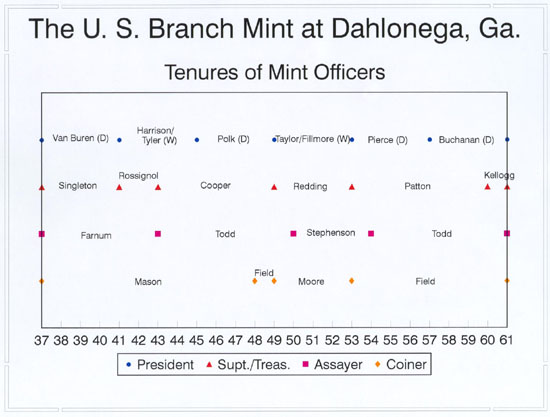 This chart illustrates the relationship between the political power in Washington, as represented by the President of the United States, and the Dahlonega Mint Officers. As can be seen, a change in the political party of the President often resulted in wholesale changes in the Dahlonega Mint personnel. Source: The Carl Lester Collection.