Unique, "EB on Breast"
1787 Brasher Doubloon from
The Gold Rush Collection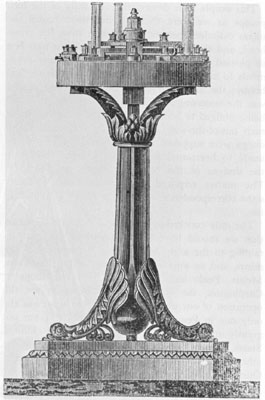 This is an engraving of a coin milling machine, designed by Franklin Peale, of the type installed at the Dahlonega and Charlotte Mints. The purpose of the machine was to raise and serrate the rim of a planchet, in preparation for striking. Source: Ferguson, Eugene S., ed. Early Engineering Reminiscences (1815-40) of George Escol Sellers. Washington, D. C.: Smithsonian Institution, 1965, page 73. Earlier from Journal of the Franklin Institute (November 1836).