Unique, "EB on Breast"
1787 Brasher Doubloon from
The Gold Rush Collection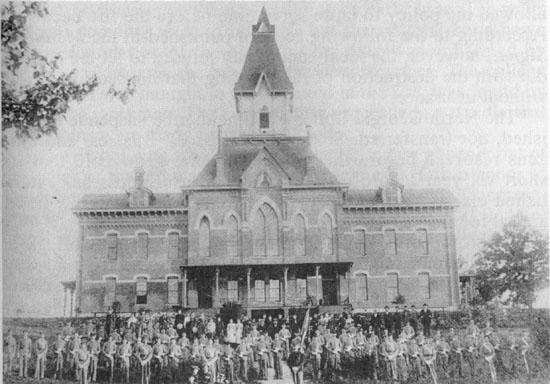 This is a photograph of the main college building of North Georgia Agricultural College, circa 1900, which was rebuilt on the original granite foundation of the Dahlonega Mint, following that structure's destruction by fire on December 20, 1878. Source: Amerson, Anne Dismukes. I Remember Dahlonega, Volume 3. Dahlonega, GA: Chestatee Publications, 1994, page 87.