Unique, "EB on Breast"
1787 Brasher Doubloon from
The Gold Rush Collection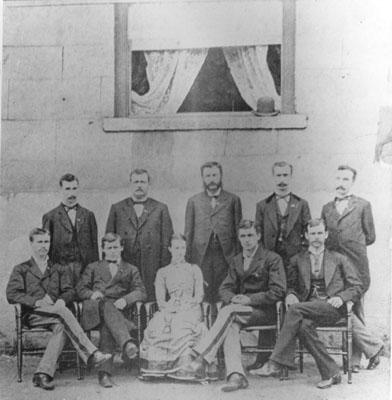 This photograph, showing the first graduating class of North Georgia Agricultural College, was taken on July 3, 1878. The backdrop is the former Dahlonega Mint building, showing an open window. Note the highest row of granite foundation stone (about shoulder high on the men in the back row) and the grooved and colored stucco above the granite. Until the discovery of the full-view photograph of the Dahlonega Mint in October 1997, this was the only-known photograph. Source: The Vanishing Georgia Collection, Image LUM-75, Georgia Department of Archives and History, Atlanta, GA.