Unique, "EB on Breast"
1787 Brasher Doubloon from
The Gold Rush Collection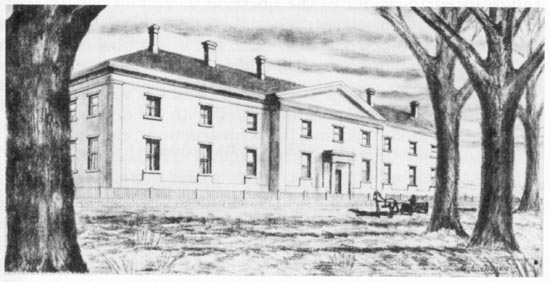 This drawing of the Dahlonega Mint is from the American Numismatic Society (ANS) Library Collection. It is also a mirror image of the mint's true orientation and does not show the rear of the building (stem of the "T"). Source: Doty, Richard G. "'An onerous & delicate task': Franklin Peale's Mission South, 1837." America's Gold Coinage [Proceedings No. 6 from the Coinage of the Americas Conference at the American Numismatic Society, New York, November 4-5, 1989] (1990): page 77.