Unique, "EB on Breast"
1787 Brasher Doubloon from
The Gold Rush Collection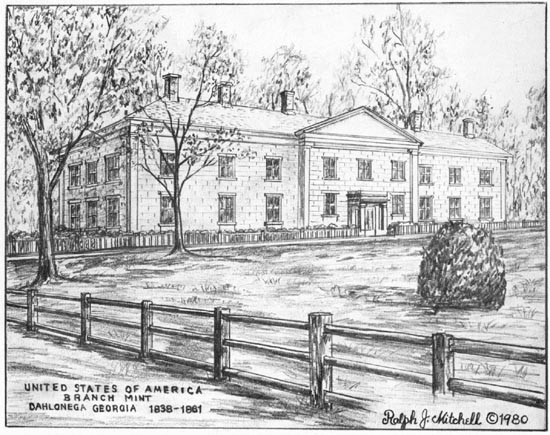 This drawing of the Dahlonega Mint by Ralph Mitchell was copyrighted in 1980 and is very similar to the version done for Al Adams, except that the perspective is from the other end of the front of the building. The rear of the building (stem of the "T") is not visible in this drawing. Source: Ralph Mitchell, Copyright 1980.