Unique, "EB on Breast"
1787 Brasher Doubloon from
The Gold Rush Collection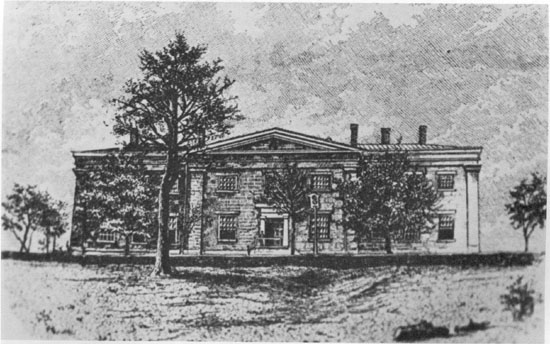 This is an engraving of the Dahlonega Mint, which was first published in A History of Georgia, by Lawton Bryan Evans in 1908. Note that the orientation of this engraving is not a mirror image of (and is remarkably similar to) the only-known full-view photograph of the Dahlonega Mint. Source: Head, Sylvia Gailey and Elizabeth W. Etheridge. The Neighborhood Mint, Dahlonega in the Age of Jackson. Macon, GA: Mercer University Press, 1986, page xiii.