Unique, "EB on Breast"
1787 Brasher Doubloon from
The Gold Rush Collection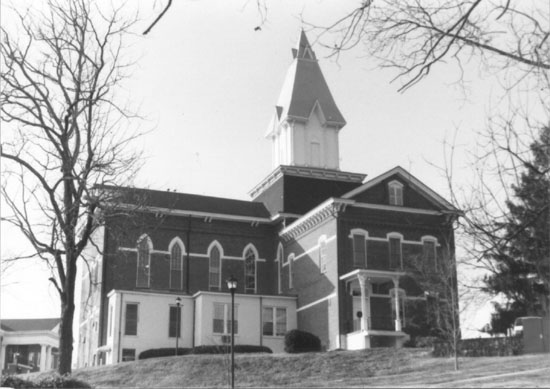 This photograph of Price Memorial Hall (the administration building of North Georgia College and State University), taken in December 1991 from the structure's side, shows the rear of the building (stem of the "T"). The coin presses were located in the rear portion of the building on the first floor. Price Memorial Hall sits atop the original granite foundation of the Dahlonega Mint. Source: The Carl Lester Collection.