Unique, "EB on Breast"
1787 Brasher Doubloon from
The Gold Rush Collection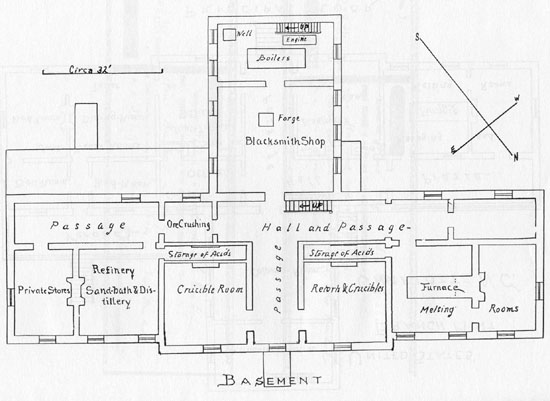 This is the plan of the basement of the "rebuilt" Charlotte Mint, which reflects the configuration following the disastrous fire of 1844. This plan is as close as researchers can currently come to establishing the layout of the original plans for the Charlotte and Dahlonega Mints, which are not extant. Source: Birdsall, Clair M. The United States Branch Mint at Charlotte, North Carolina: Its History and Coinage. Easley, SC: Southern Historical Press, 1988, page 48.